Cairdeas International Palliative Care Trust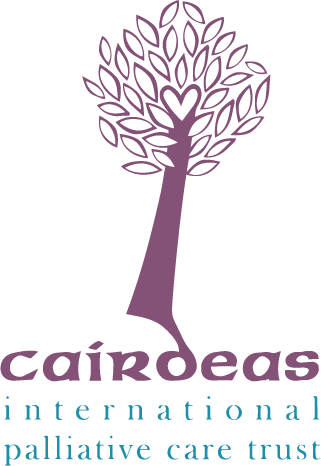 We are a Scottish-based charity which works in partnership with national and international individuals and organisations using a health systems approach to promote and facilitate the provision of high quality palliative care in resource limited settings. We work to promote and facilitate access to palliative care for those in the greatest need in various developing countries regardless of background. We work to achieve this through education, advocacy, mentorship and research.
Member Type
Organisational member, C
Areas of Interest
Advocacy and Campaigns
Capacity Building
Disaster Response
Elderly people
Good Practice & Effectiveness
Health – Community Health
Health – General
HIV AIDS
Human Rights
Income Generation
Policy
Research and Development
Sustainable development
Operational Areas
United Kingdom
India
Mauritania
Uganda
Contact's Name
Eimear Bush
Email
[javascript protected email address]
Charity Number
SC037431
Join Scotland's International Development Alliance and be part of Scotland's international development community.