Youth for Economic Justice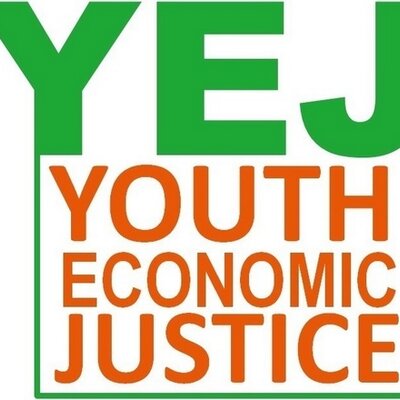 Youth for Economic Justice's mission is to overcome economic injustice facing youth by inspiring, supporting and encouraging young people, especially young women, in economically distressed communities to engage in socially relevant entrepreneurship that stimulates and sustains local economies in the long term.

By providing much needed training and resources for enterprise development, vocational skills, financial literacy and life skills.
By empowering young people to have a voice in their community and influence the decisions that affect their lives and businesses.
By helping increase fair access to credit, formal financial services and financial information.
By ensuring a more supportive and enabling policy, legal and regulatory environment for enterprise development by young men and women.
By strengthening links between young entrepreneurs and their markets.

System strengthening is important for the long-term sustainability of local organisations working for youth development. Strong organisations develop more effective projects and products. Weak organisations waste money and opportunities.

YEJ works to help youth-centred organizations and business to improve their administration and finance systems, strengthen their governance structures and networks, and refine their advocacy, policy development and fundraising strategies. Through mentoring, partnership and skills transfer, YEJ also helps organisations to improve their research and data gathering techniques for improved programming and advocacy.
Member Type
Organisational member, B
Areas of Interest
Capacity Building
Enterprise
Gender Issues
Income Generation
Livelihoods
Operational Areas
Congo, The Democratic Republic of the
Kenya
Email
[javascript protected email address]
Charity Number
SC043089
Join Scotland's International Development Alliance and be part of Scotland's international development community.